Well another massive weekend all the jukeboxes were out ( 3 Hens Nights)and if we had another 5 they would have been out to.Slushies were also popular again, as always if you want the best systems(NO LAPTOPS) get in early and we will get you sorted with a Mega Jukebox.
Have a great week !!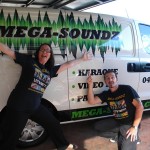 Mega Boxes – Mega Service.
---