Perth's Best Karaoke Machine(NO LAPTOPS)
No Gig Rigs available for the 26th March, all booked out.We do have a great touch screen karaoke machines still available with 1000's of tracks and great selection of original music videos.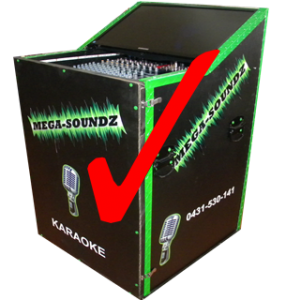 See why everyone wants a Mega-Soundz Jukebox.Call in and see one in action !!