Karaoke Jukebox Touch Screen Party Hire Perth-AMAZING QUALITY.
More pics in the gallery of the karaoke jukebox hire outs this week. St Johns Ambulance choose a Mega-Soundz karaoke system for their 4 day event last week and it turned out to be a huge success in the move with music stand, hopefully will have some videos later this week.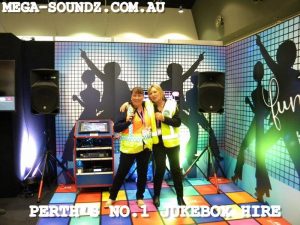 29 Singers Saturday at the 7th Ave Bar, it was rocking all night long.
HAVE A MEGA-WEEK !!