Large Low Lying Fog Smoke Machine Reliable Service.
Low Lying Smoke Machine The American Mr Kool. Once the smoke is produced it passes through a large chamber in the machine that once filled with Ice, cools the smoke down. The smoke then outputs through a distribution funnel where it stays low to the ground due to its cool temperature, creating the very popular low line fog effect.
Avoid the hazards and expense of dealing with dry ice. This unit provides the ever popular low-lying smoke of a dry ice machine without the danger. Normal ice cubes placed in the ice chamber lasts up to eighty minutes of continuous use and up to 4 hours of intermittent use. Uses standard fog fluid. Looks great at weddings, Halloween Party's etc.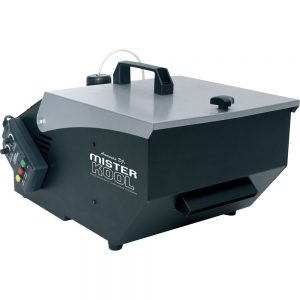 Low Lying Fog Machine $110
Low Lying Fog Machine With Timer And Duration Setting $129
Includes Fluid, You Supply The Ice.
Apple Scent $10
---
BEV 0431-530-191
KEITH 0431-530-141