Quality Snow Machine Hire In Perth
Professional snow effects machine for making artificial snow. The product features a very high power motor that produces abundant amounts of snow (FOAM Not real snow) Which ca last for upto 15 mins on the ground creating a great snow effect. The unit is supplied with a wired controller. This portable machine is perfect for all events home or corporate.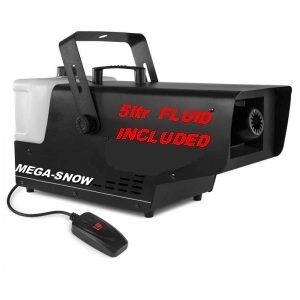 There is noise from these machines as large internal fans propell the snow.
Certain floors can get slippy.
Stand Available $10
$135 incl 5ltrs Snow Fluid – 24hr Hire Period.
Extra Fluid 5 ltrs $55
---